2020 117th Commemoration of the First Flight-Virtual
Wright Brothers National Memorial hosts virtual-only celebration event on first flight anniversary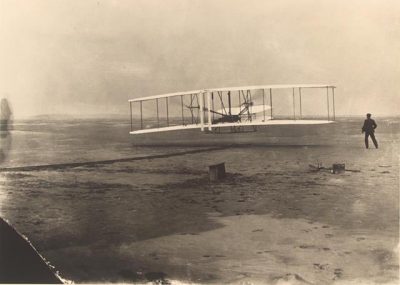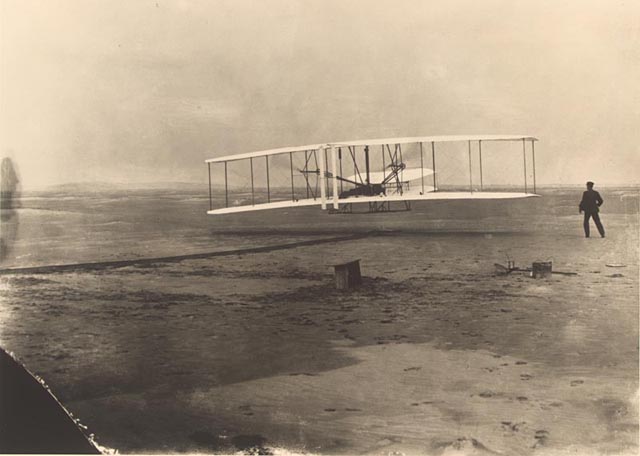 To limit the potential spread of COVID-19, this year's in-park celebration will not occur. The park is open daily, and visitors should continue to follow CDC, North Carolina, and Dare County guidelines.
8:30 a.m.
Wind and Sand interpretive ranger program. Step back in history to learn more about the first powered flight in human history and how it came to pass.
9:30 a.m.
Welcome by Superintendent David Hallac, followed by unveiling of the Paul E. Garber First Flight Shrine portrait and a joint wreath laying ceremony.
12:00 p.m.
Interview with Dr. Tom Crouch, Curator Emeritus of the Smithsonian National Air and Space Museum.
1:30 p.m.
Wright Legacy interpretive ranger program. Twelve seconds was all the Wright brothers needed to show humans can fly. Discover what inspired Wilbur and Orville and how they are remembered in the world today.
2:30 p.m.
Interview with Greg Principato, President of the National Aeronautic Association
4:30 p.m.
Sunset view from Wright Brothers National Memorial, weather permitting.
7:00 p.m.
Livestream of the Kill Devil Hills fireworks at Avalon Pier.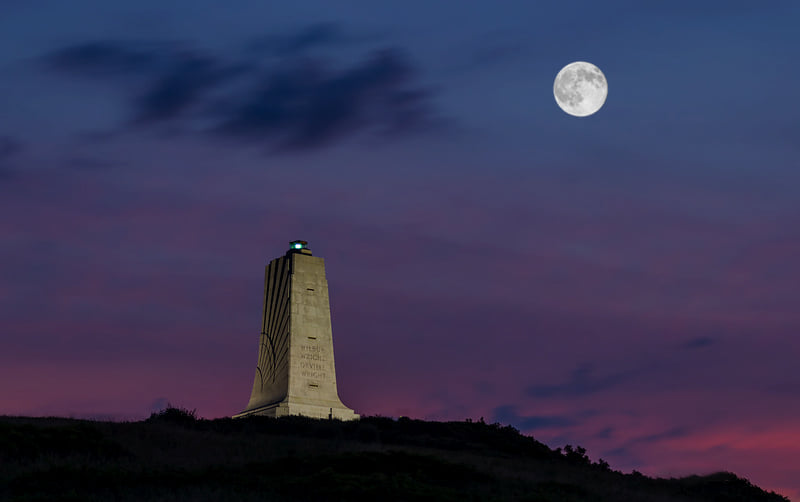 Photo credit, Bob Tenbusch, Kill Devil Hills, NC