First Flight Centennial Watercolor Collection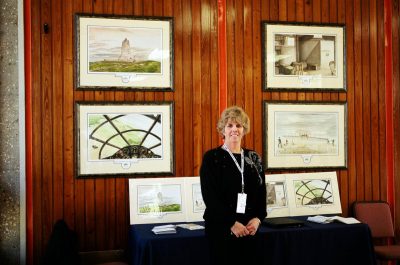 Limited Edition First Flight Centennial Watercolor Collection by Marsha Mills
"Once in a Lifetime" Friends of Wright Brothers Sale!
Limited Edition First Flight Centennial Watercolor Collection by Marsha Mills
This fine art, dry-brush watercolor collection commemorates and celebrates the 100th anniversary of the Wright brothers' first powered flight on December 17, 1903 at Kitty Hawk, North Carolina. Historically accurate and remarkably detailed, this Giclee collection is printed on 225 gram, 100% rag watercolor paper with fade-resistant pigmented inks. The size of each print is 15"x20", each print double matted and framed with UV glass. Prints are all signed and numbered by the artist – each set is a complete edition – and come with a Certificate of Authenticity.
Only 3 Full Sets remaining in inventory!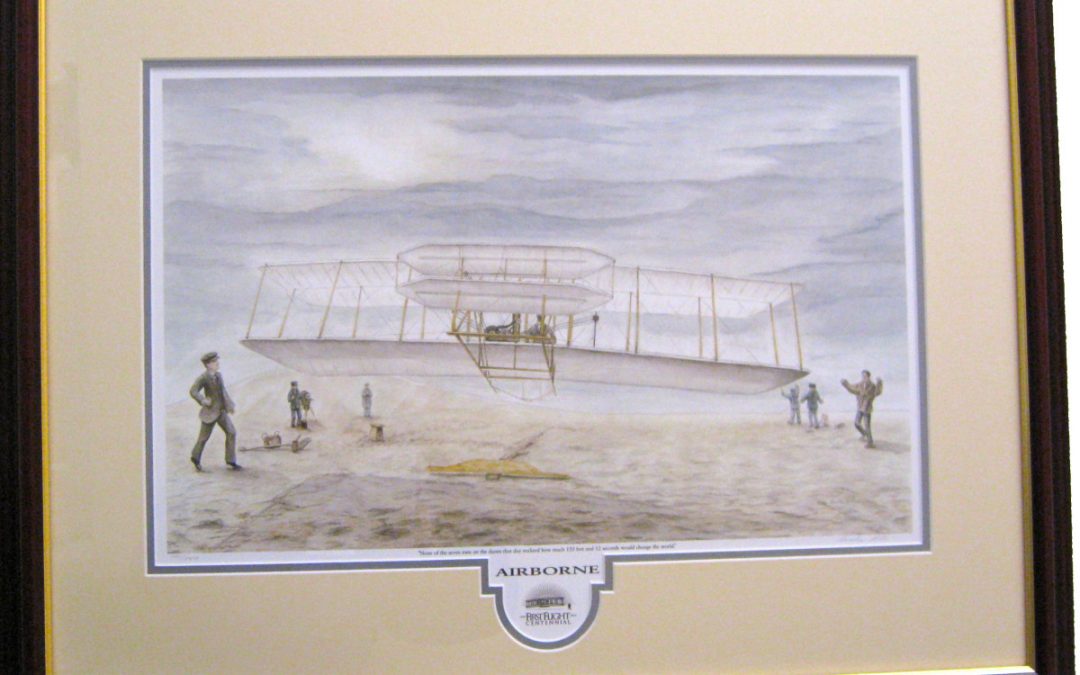 "First Powered Flight by the Wright Brothers - December 17, 1903Kitty Hawk / Kill Devil Hills,North Carolina."It was the morning of December 17, 1903. The temperature at Kill Devil Hill, North Carolina was a chilly 34ºF.  Wilbur and Orville placed a red flag on the...
Buy the Complete Set of All Four Framed Prints MORE THAN 25% off the original retail price!
Pricing is all inclusive with 7.75% NC State Sales Tax and Shipping/Handling fees as required. For local orders, you may save S/H charges by picking the items up from our foundation office. For international sales, please contact us for pricing. Select your best option below.